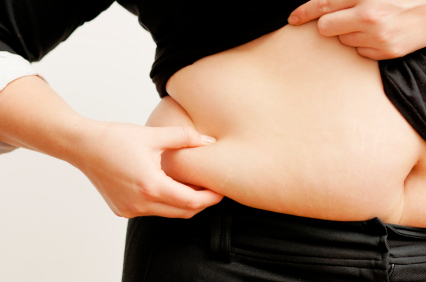 I recently viewed Dr. Oz on his television program promoting 7-Keto DHEA as an abdominal weight loss supplement. I was very concerned that he was recommending this to several women on his program who were suffering from general and abdominal weight gain. They were obviously concerned about their conditions and were relying on him for safe, effective advice. I feel Dr. Oz was letting them down. He also was letting down the many individuals in the audience who suffered from the same condition.
7-Keto DHEA is a precursor hormone substance which can indeed increase body metabolism. Research on men is quite positive but research with women is not conclusive. There may be an androgenic (masculizing) effect on a woman when estrogen and/or progesterone levels are low in the body. It may help the woman put on muscle, but it may also cause secondary hair growth, acne, PCOS, excessive libido, increase Fibromyalgia symptoms in some, and cause irritable mood. This is particularly an issue if the woman has had a complete or even a partial hysterectomy or is in menopause. In other words it is a serious supplement which is utilized only after proper laboratory assessment and evaluation of current health status have been done. I did not hear Dr. Oz address the necessity of a proper laboratory assessment before going on such a powerful supplement. My concern is that women will rush to purchase these supplements without adequate knowledge of potential negative side effects that could have a powerful impact on their long term health.
Perhaps Dr. Oz was planning on having someone perform a complete examination with a proper blood work up prior to actually starting these women on the supplements recommended. But the program did not emphasize this. I have been a fan of Dr. Oz since he has brought a healthier approach to lifestyle to the mainstream public. In this case I have to give him a thumbs down! I am concerned that he has not done his homework on this issue! Research that is good for men is not necessarily good for women.