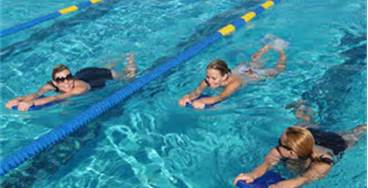 Are you heading back to a chlorinated swimming pool for your workouts? Do you like to sit in a hot Jacuzzi? Do you and your children love going to the water parks? My husband, Bill, and I enjoy the swimming pool for a work out. Swimming is great exercise but we have concerns about the lingering smell and toxic affects of chlorine. If you are a swimmer, you know what we mean. So, two years ago I developed an easy protocol to detoxify chlorine from the body. Just a few steps right after our post swim shower at the gym have made a huge difference for us. If chlorine has you itching for a solution, follow the procedure below and let me know what you think.
Chlorine Detoxifying Protocol for Swimmers and Jacuzzi Users
Take 1 capsule of a good quality taurine (we use Thorne or Metagenics) the morning of the day you plan to be in the pool or Jacuzzi. Taurine is an amino acid. We usually recommend taking amino acids away from food for best effectiveness but its fine to take it with some food if you find it to be hard on your stomach. Taurine helps to chelate (bind) and detoxify chlorine so it is a great first step. The taurine will remain in your system for 48 hours unless it is used by the body to detoxify other toxins. Taurine is also a helpful amino acid for the heart and other muscles since it tends to relax them. So, enjoy the double benefit!
Drink 1 to 2 drops of Lugol's Iodine in water the day of your swim.
Always shower full body and hair before entering the pool.
Always wet your hair first in the shower before getting in the pool and always wear a swim cap when in the pool. This is especially important for people with longer hair.
After having been in the pool or Jacuzzi always shower before leaving the gym, then follow the next items on the protocol. Detoxifying the chlorine sooner rather than attempting to do so later will greatly improve your success.
Once in the shower I recommend using a good quality shampoo, one which has as few chemicals as possible. Shampoos and conditioners containing essential oils may help cleanse the hair. If you are shaving your legs do so now. Rinse and towel dry.
Use a pure body lotion such as Alba's original formula or any other clean lotion or oil. Place a nickel sized portion of the lotion in the palm of your hand. Then drop a drop each of the following essential oils: Myrtle, Melaleuca, Rosemary, Lavandin, Lemongrass and Citronella into the lotion and apply the lotion with oil onto your feet.
You are now ready to dress and head home.
Enjoy getting into bed with no lingering chlorine affects.
Products required for the protocol:
Taurine – Holly House carries taurine from Nutrition Dynamics and Thorne. You need 500mg on the day of your swim.
Purification essential oil blend from Young Living Essential Oils is a good blend to use.
Lugol's Iodine is available through our clinic.
Products recommended but not required for the protocol:
Obtaining Products:
Young Living Products: Purchase Young Living product through the member who introduced you to the company or shared this post with you.
Thorne and Nutrition Dynamics/Metagenics products and persons not previously introduced to Young Living may purchase products from our on line stores.
Alternatively, feel free to contact our clinic for assistance.
I hope this helps. Please share it with your pool mates. Once you've had a chance to try it, let others know how well it works by leaving your feedback in the comments section below.