Healthy Lifestyle
This slideshow addresses the health implications of keeping an open and loving mental-emotional state and offers tools to help achieve one.
More Healthy Lifestyle
Clinical Perspectives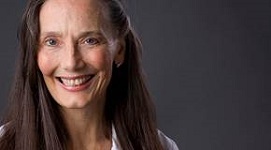 Telomeres are important because without them, your chromosomes are wide open to damage, disrepair, and ultimate destruction. Without healthy chromosomes, your cells won't reproduce as they should. Tissue repair is compromised and the body's ability to renew itself breaks down. I'm sure you can guess where that leads.
More Clinical Perspectives
Featured Posts

GREAT NEWS for children and adults with scoliosis! Here is the story. One of my patients, a 12 year old female is  a wonderful, active, young person. She came in yesterday with her Mom and Sister. We have been treating her for scoliosis Since … [Continue Reading...]

It is true, as Dr. Mercola cites, that there is significant research demonstrating the benefits of coffee to our health. Personally though, I still have reservations about recommending it to you for health reasons, particularly if you are a woman. … [Continue Reading...]

The Hidden Link Breast Cancer, Ovarian Cancer, Prostate Cancer, ADHD, Skin Disease and Thyroid Disease often share a very interesting and frequently overlooked condition. All of these serious health challenges have been associated with poor … [Continue Reading...]