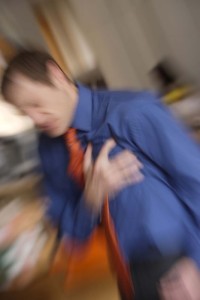 Count 34 seconds . . . . . and another American has suffered a heart attack.
Heart disease remains the most common cause of death in the United States. According to the CDC, an American has a heart attack on average every 34 seconds. Many victims showed blood pressure and cholesterol levels within normal ranges and were never even considered at risk.
There clearly is a great need to do better.
New Insights into Cholesterol
In response to the suffering, science has poured resources into dealing with heart disease and it has some fundamental new distinctions to offer. No longer does it focus simply on good cholesterol and bad cholesterol, HDL and LDL. It now looks deeper.
It turns out that not all LDL is equally bad. Large, buoyant LDL is much less dangerous than small dense LDL. Small dense particles are more likely to slip into the arterial walls and cause the buildup of dangerous plaque. Even if you have normal LDL levels in your blood, if you have more of the small dense particle types, you might still be susceptible to experiencing a heart attack.
Conversely, it has also been shown that some types of HDL are more protective than others. Even if your total HDL level isn't as high as you would like, if you have the right type, you may rest a bit easier knowing you still enjoy some super protection.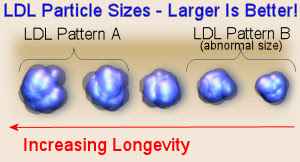 Better Cardiac Risk Assessment
Clinical laboratories are using these new insights to introduce new tests. They offer better assessment of cardiovascular health than tests of the past and may even tell a different story.
HOLLY HOUSE is now pleased to offer a wonderful example of such a test through LabCorp called the VAP Cholesterol Test. The VAP Cholesterol Test identifies the types of LDL and HDL you have in your blood. With a simple blood test, it will tell you how much of your LDL is of the small and dense type and how much of your HDL is of the super protective type. In addition, it provides more helpful information as well.
Who it is for:
Anyone might find this test useful but especially those who are concerned about heart disease, have a family history of cardiac events, or are aware of having one or more risk factors for heart disease, especially if they are over the age of 45.
Why Take the VAP Test
Although piece of mind alone might justify the test, most importantly it can warn you of a cardiovascular risk that you had not previously been aware of. If your blood fats are out of balance, we want to know because there are action steps we can take to change them. These action steps range from specific exercise prescriptions to specific supplement and dietary recommendations. They can improve your results markedly.
My Recommendation
This is one of the most exciting new tests to become available in a while. If you have heart disease or are concerned about the possibility or even if you are just getting older, I recommend that you consider taking it. Contact our front desk to schedule your test today.